Did you know that just ten minutes of mirror-gazing a day reduces stress and increases self-compassion? Unlock your true potential with the power of self-reflection.
Increase
clarity and centeredness
Access
your resources from within
Find
your power to create what you truly desire
Mirror Meditation
The Daily Practice
Self-Reflection is:
a quick, easy way to discover your innate sense of self-love and caring
a simple technique that can radically change how you feel about yourself
the first step towards making lasting life changes
The Four Key Elements to Success
Intention
Make a clear decision to complete your practice and connect with yourself daily.
Attention
Give yourself your full attention. Listen to your body's reactions and notice your emotions.
Time
Give yourself at least three uninterrupted ten-minute segments for daily practice.
Space
Complete your practice in a private space and don't let anyone else watch your video journals.
Benefits of Mirror Meditation
Become more

centered and focused

throughout your day

Gain a

deeper engagement with yourself

Learn to support yourself

Experience

greater awareness

of your emotions, thoughts and desires

Understand how to

tolerate

uncomfortable emotions

Develop

greater trust

in your own intuition

Access your innate

sense of self-love

Express your feelings and desires with

greater clarity
Experience more attention in the present moment while relating to others
About Tara
Tara Well is an expert in motivation and emotions.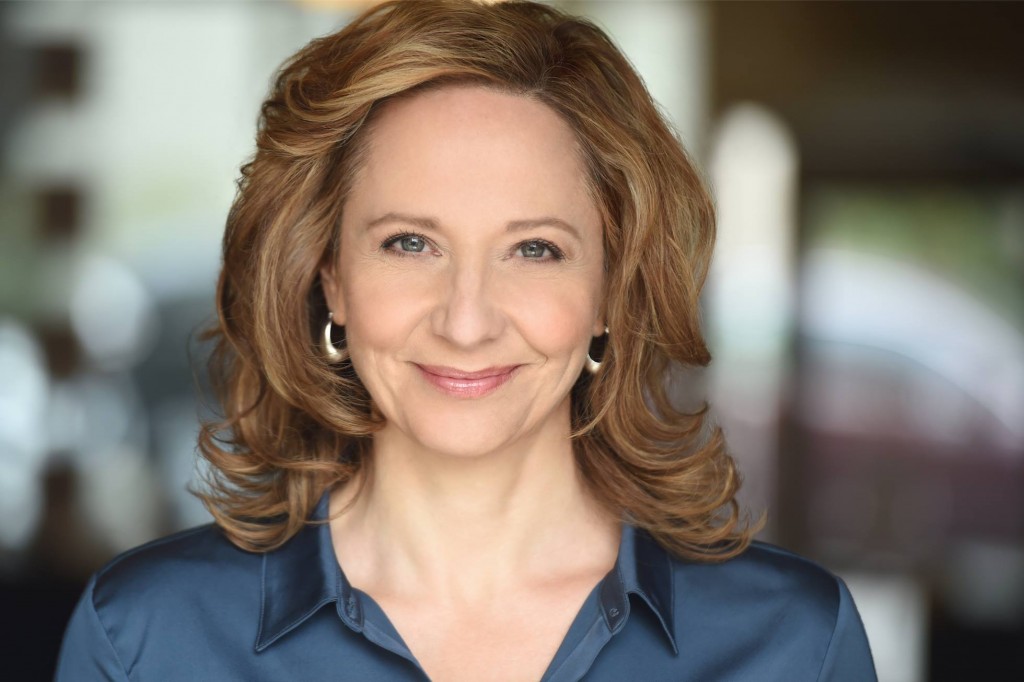 With over twenty years' experience, Tara has become an expert observer of emotions. She has the unique ability to track sensations, thoughts and feelings in the moment and has witnessed how subtle shifts in perception can completely change how people feel about themselves and their lives. She understands what motivates us and how it influences our perceptions of the world.
Tara uses her knowledge, intuition, felt sense and spiritual guidance to help others develop greater self-awareness, love and acceptance.
Ph.D. in Personality Psychology from Michigan State University
Maslow's Humanistic Psychology
Motivation and Perception
Social and Developmental Psychology
Associate Professor of Psychology
Barnard College
Columbia University
Funded Research Projects on Motivation and Perception
National Institute of Mental Health
National Science Foundation
Healing Science Training
The Brennan School of Healing, 4-year program
Advanced Training in Brennan Integration Work, 2-year program
Certification and Intensive Training
Yoga (Hatha, Iyengar, Ashtanga), 20 years
Meditation (including MBSR), 10 years
Family Constellations – Hellinger Approach
Core-Energetics (body-based psychotherapy)
Continuum Movement
Read Tara's Psychology Today Column: The Clarity
Why Mirrors?
"Mirrors have always been a part of my life. When I was a little girl, mirrors were a source of amusement and delight. As I grew older, the mirror became an exacting critic for me to appease as I compared my image with those of women in fashion magazines. One day, I caught a glimpse of my face in the mirror and was shocked by how sad and distressed I looked – I hadn't even realized I felt that way. I had been cultivating an image of myself that was pleasing to other people, and in the process, had lost touch with part of myself. I began to take time to gaze at my reflection to get in touch with my feelings. I found a way to look past the imperfections in my appearance to look deeper into my own eyes with compassion.
"As motivational psychologist, I was curious about how this self-reflection process might help others. I started doing guided self-reflection sessions through video conference calls and was amazed by the transformative power of this simple technique. At first, people seemed very awkward and self-conscious; their faces were tense and their eyes harsh and critical as they looked at themselves, adjusting this and that. Then as we talked and shared what they were experiencing, I gently guided them to look more deeply at themselves – beyond surface appearance and stories about their appearance.
"The transformations I witnessed in the individual sessions led me to conduct controlled research studies. In the first study, fifty participants gazed at their image in the mirror for ten minutes in eight sessions over a two-week period. They reported significant reductions in stress, anxiety and depression – as well as increases in self-compassion.
"The results are clear: Self-reflection is a simple technique that has the power to change how you feel about yourself and your life. It's an easy way to calm and center yourself, go beneath self-judgments and daily distractions, and discover your innate sense of love for yourself. From there, you can do anything you desire."
Work with Tara
Guided Practice
Are you ready to take a quantum leap into deeper self-awareness?
Are you are committed to personal and spiritual growth?
Do you find regular practices like yoga, journaling, or meditation to be an important part of your life?
Have you benefited from psychotherapy or coaching, yet want to go deeper and develop more self-reliance?
GUIDED PRACTICE MAY BE RIGHT FOR YOU!
Guided Practice can help you:
Reduce stress
Develop more self-reliance
Experience more self-acceptance and compassion
Release resistance to moving forward
Understand what you truly want and make better decisions towards your goals
Bring more authenticity to your relationships
Stay aware of your inner emotions while interacting with others
Accept appearance changes due to aging, surgery, weight gain or loss
If you are feeling overwhelming emotions, we can create a container so you can go deeper and hold more sensations and feelings. I can help you track your attention and body sensations and hold more awareness of your experience with your intention.
Sometimes one can be skeptical or critical of a technique, yet know intuitively it would be helpful. Doing a guided session can help you see the value, get comfortable, and develop your own practice.
Guided Practice may be useful in dealing with various types of resistance in your meditation practice. Often, right before we are about to have a big realization or insight, it becomes increasingly difficult to focus in meditation. This is a great time for a guided session.
Your Session
A guided journey into greater self-awareness
Unlike most therapy or coaching sessions, there is very little discussion of your current issues or past history. We focus on the here-and-now. During our video conference call, you will view yourself on a split screen. Each 50- to 60-minute session is different, but generally follows four phases:
Orient
Yourself
Ground in the present
Breathe and center
Make a container
State your intentions
Open
Awareness to
First reactions
Self-judgments
All thoughts
All possible emotions
Discover
Your Pattern
Be curious
Observe any resistance
Stay at your edge
Notice where you disconnect
Access
Self-Compassion
Keep gazing
Let resistance go
Support yourself
Feel the shift
Past Events
April 4th, 2016
Mirror Meditation Brainwave Experiences
August 5th, 2016
The Benefits of Mirror Meditation research presentation at the American Psychological Association in Denver
September 12, 2016
Mirror Meditation at the Rubin Museum
November 17,  2016, 6:30-8:30pm
The Clear Mirror Guided Meditation at Barnard College
February 1 & 15, March 1 & 22, 2017, 6:30-8:30pm
The Clear Mirror Guided Meditation at Barnard College
April 29, 2017, 2:00-4:00pm
Upcoming Events
Mirror Meditation Webinar – coming soon!
FAQs
Is Mirror Meditation a form of therapy?
Mirror Meditation is a short-term therapeutic technique. It is not a substitute for individualized mental health therapy provided by a licensed mental health professional. I do not claim to medically diagnose or prescribe treatment, nor am I a licensed therapist. I make no claim to cure, treat, diagnose or otherwise provide mental or behavioral healthcare. I simply serve as a facilitator and guide in your process of greater self-awareness and hold positive intention for your psychological and spiritual growth, health and happiness.
Is Mirror Meditation promoting "selfie" narcissism?
Mirror Meditation teaches you to support yourself by being more aware of your emotions, thoughts, needs, and desires. There is no need censor yourself, or to put on a show to entertain, or impress others. You do it just for you. You have the freedom to be any way you like – angry, silly, obnoxious, unreasonable, ugly, unfair, boring. By using Mirror Meditation to be honest with yourself in ways you might not want to express to others, you practice authenticity. Over time, this will lessen the need to seek validation from others. Without these agendas, you may have more genuine curiosity about others and be more present in relationships. Ironically, this is a less narcissistic, self-involved way of relating to others.
What if I don't like looking at myself in the mirror?
Mirror Meditation might actually be very beneficial to you. People usually avoid looking at themselves because it is painful to do so. The pain comes from beliefs they have about what they are seeing. Seeing yourself in a mirror may activate a story about some aspect of your physical appearance. Seeing your own face may evoke feelings of shame, sadness, fear, or anger. Avoiding mirrors keeps you from feeling these negative emotions, while looking directly at yourself in a mirror may intensify those painful feelings. So it makes sense that you would want to avoid looking in the mirror. Yet not looking at yourself is like ignoring your best friend when he or she is in pain.
How is video journaling different from writing in a journal?
Writing in a journal can provide a sense of continuity and insight into ourselves and what is happening in our lives. The act of writing, of course, involves putting it all into words. In the process, we may lose important information about how we are feeling and emphasize instead what we are thinking. Psychologists find that 55% or more of emotion is conveyed nonverbally. Seeing your facial expressions as you talk can be uniquely informative and very powerful. There is something about seeing yourself say and do things that can be much more revealing (and potentially transformative) than writing and reading about it later.
How is Mirror Meditation related to other forms of meditation?
Some traditional forms of meditation involve gazing on a fixed point, known as a Drishti. If you are a visual person, you may find that focusing on a still point makes it much easier to stay present than simply closing your eyes. In mirror meditation, you are your focal point, and of course much more complex than a spot on the wall. Seeing your own image will probably evoke emotions and stories more readily than fixed-gaze meditation. Your mind may drift, but it comes back to you in the mirror. Mirror Meditation can provide a vehicle to learn the lesson that "Wherever you go, there you are." (Jon Kabat-Zinn) If you do Mirror Meditation regularly, you confront yourself and your thoughts, as in other meditation practices – but from a new, more revealing perspective.
Testimonials
General Praise
"I have been in and out of therapy for over 40 years, but I have never, ever experienced anything as powerful as the work I did with Tara. Her loving guidance and radically unique method took me straight to the core of my issue in mere minutes, and I could feel the healing start immediately. Tara is a miracle worker!"
– Barbara Stanny, Author of Sacred Success
"Tara brought her mirrors to my writing retreat, and although I loved the idea in theory, I was a tad nervous about actually doing the Mirror Cure experience myself. I figured I'd sit down and instantly see years of stress and overwork and even divorce pain etched on my face. Instead, what I saw shocked me giddy: I saw my soul. A soul untouched by the past. I kept looking into my eyes thinking, "Whoa. The body really is just a house for the soul! Tough times come in and go out, but don't get trapped in the body at all!" The experience was so joyous, I couldn't stop smiling. This is some of the most profound work I've ever experienced. Truly life changing!"
– Linda Sivertsen, New York Times Bestselling Author
"My self-reflection session with Tara helped me tune-in to my intuition. Not only did the act of looking at myself help me feel more comfortable in my own skin, it also kept my mind from wandering which brought in so much clarity."
– Suzy Carroll, Health and Wellness Coach
"Tara's self-reflection session was a journey of deep love and acceptance.  I fully felt and embraced my beauty and the divine beauty that radiates from all women.  It was an experience filled with grace, humility and divine love."
– Lara Eisenberg, Licensed Professional Clinical Counselor, Somatic Experiencing Practitioner
"Tara is like someone sitting on a deep well of knowledge. Pardon the pun. She has remarkable skill and clarity in understanding the elusive concept of  'self' through multiple frameworks. Tara is able to deeply ground these ideas in neuroscience and psychology, and shares that knowledge with grace and generosity."
– Kate Barrell, Licensed Midwife
"When I did the mirror session with Tara, I certainly wasn't expecting to look like a Pablo Picasso painting.  However, that is what I saw as I gazed at myself in the mirror.  I was crooked!  My face was lopsided and sometimes going in and out of focus — perhaps because I didn't really want to see it.  But there it was, written all over my face, my lopsided life and the pain and heaviness that I was carrying.  It was difficult to look at myself and really see the pain and the ugly face that then was followed by a big cry of sadness.   Miraculously, as I allowed the pain to surface and let the big tears flow, my face started to come level out.  It was such an incredible experience with a big release. I let go and it felt like true healing had taken place."
– Tracey A.
"Tara, thank you for the incredible session today. It was powerful and I felt in touch with myself. I felt soothed, present and loved. It was amazing to see the way my face changed — I saw myself go from closed, guarded to sad and vulnerable and then to open and loving. Beautiful. All in 15 minutes. You are gifted and it is a blessing that you share yourself with the world. I was able to have a deep breakthrough in my work today. I am grateful for your loving, honest, and authentic support."
– Allyson S.
"Sessions with Tara have helped me get in touch with suppressed feelings in a non-threatening way. She has a gentle way of guiding the sessions that is relaxing and beneficial. My psychotherapist believes the combined approaches have dramatically reduced the time needed to grieve my mother's death and deal with my family of origin issues."
– Carol R.
"I have done a LOT of personal process work and psychotherapy. Tara's approach is unique. It helped me identify when I am acting from an image of myself and when my actions originate from my true core essence. Extremely valuable!!"
– Mary B.
"Tara has an amazing ability to gently direct the session in a way that I stay open to discovering more. I felt safe, and held and able to explore my emotions throughout our sessions."
– Evelyn T.
"In my self-reflection session with Tara, she helped me to see how my thinking and lack of self-compassion actually creates more stress. I saw it on my face! What a great take away from the very first session!"
– Tanya S.
Students in a 12-week Program
Students in the Self-Reflection Research lab did the 10/10/10 for 12 weeks.
"I've grown to focus less on how I look and more on how I feel."
"Self-reflection has empowered me to engage with and manage my own feelings and health. It has made me more content with and sure in my own skin."
"I became more aware of my self-critical thoughts and was able to stop them."
"It increased my concentration…"
"For me self-reflection has made it so I study more efficiently. I recognize when I need to take time to myself and I do. After I meditate, I'm refocused and ready to go."
"It was a stress-buster"
"I made a decision to just be happy. I am better able to see drama coming my way — and avoid it!"
"Self-reflection has drastically changed my relationships. I understand and trust myself more, and am a lot less prone to manipulation by other people, and this has had a tremendous impact on my overall happiness and confidence."
Comments from Workshop Participants
"An exciting new tool for meditation and self-discovery"
"I loved it!"
"I learned about my own thinking process and the way I put borders for intimacy with people."
"Gazing softens our self-assessment – a psychic, intuitive, deep experience."
"This was an uncomfortable practice for me, which tells me that it has value and is worth more exploration!"
"I am leaving with an increased willingness to be seen."
"The workshop helped me to feel more in the present and have more approval of myself."
"I did not know what to expect going in but I found that I really enjoyed looking at myself. I viewed myself as a friend and was actually very comfortable seeing myself. I was aware of my flaws but they did not elicit the same negative emotions like they normally do."
"This simple technique is surprisingly profound. I saw/felt aspects of myself that I usually ignore. It's very grounding in a world filled with distractions. It also gave me a practical tool to support changes I want to make."
"I am leaving here with a renewed sense of optimism about myself, my abilities, and learning to love myself for who I am. Thank you for this powerfully-emotional experience."
Advance Praise from Academic Colleagues
Tara Well is currently writing a book about mirror meditation. Here is what some of her colleagues have said about the project.
"innovative and inspiring work"
"a step-by-step process for re-discovering the best aspects of one's heart, mind, and body. "
— Jefferson Singer, PhD, Clinical Psychologist and Professor, Connecticut College
"a new psychological method for self-exploration"
"disarmingly simple and yet capable of yielding profound insights"
— Dan P. McAdams, PhD, Professor of Psychology, Northwestern University
"notably appropriate for the digital age"
"a highly practical and transformative book."
— Jack Bauer, Ph.D., Professor of Psychology, University of Dayton